Library Holdings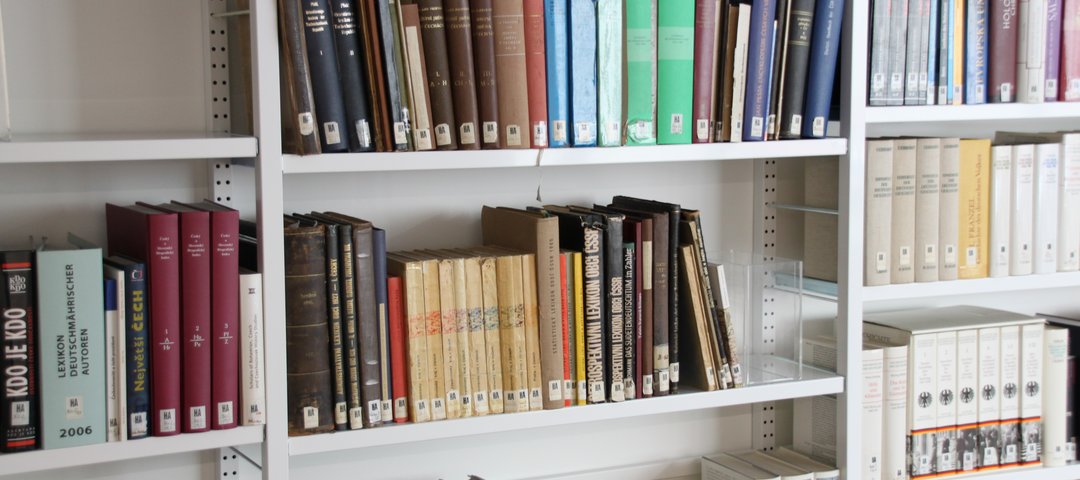 The bulk of the holdings available from our on-site library deal with the following topics:
The history and culture of the Bohemian Lands from the early modern era up until the contemporary period
The history of Slovakia in the 20th century and
The history of the Habsburg Monarchy
The history of Czechoslovak emigration
This history of the Sudeten Germans in Czechoslovakia and Germany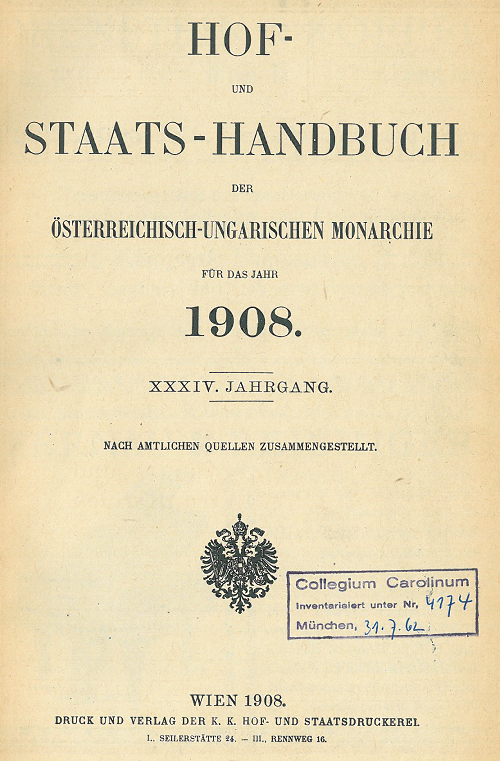 Book sponsorships
The contents of our library include some very significant and venerable works. Sadly, the years have left their mark on this collection, which provides an extremely important source for research and for the cultural memory of the region: Acidic paper and paper that has become brittle with age, in addition to the wear and tear caused by frequent handling, has led to many volumes becoming impossible to read. Restoration work is labour-intensive and sometimes very expensive.
Your donation could help the restoration work of the library very substantially. For your donation you will receive a fully tax-deductible receipt. In addition, you will have the right to view the book that your donation has helped restore. If requested, your name will be mentioned in the sponsorship signet of the restored book.
The library transfers books in need of restoration to a specialist workshop and ensures that the work is carried out appropriately.
If you are interested in sponsoring a book, please contact the Institute's officer responsible for the library, for further information.
Account for donations
Collegium Carolinum
HypoVereinsbank Munich, IBAN: DE74 7002 0270 0000 5649 01, SWIFT (BIC): HYVEDEMMXXX
Transfer details text: Book sponsorship, [name of the relevant book]